how we start this journey
No compromise in quality standard goods
With much and drastic change in apparel designs and the tastes of the consumers, getting only to some basic items by operation does not EXIST in consolidating the business of apparel industry. Prioritizing this concept,  A Source is open to all types of apparel customers with their distinguished items presented to us for costing, and sampling with much care of the quality standard determination of each item.  'DEEDS NOT WORDS' is what we are encompassed with for our dedication to the decoration of every piece of garment for how our valued customers want us to make exactly with what type of fabric and accessories are needed by them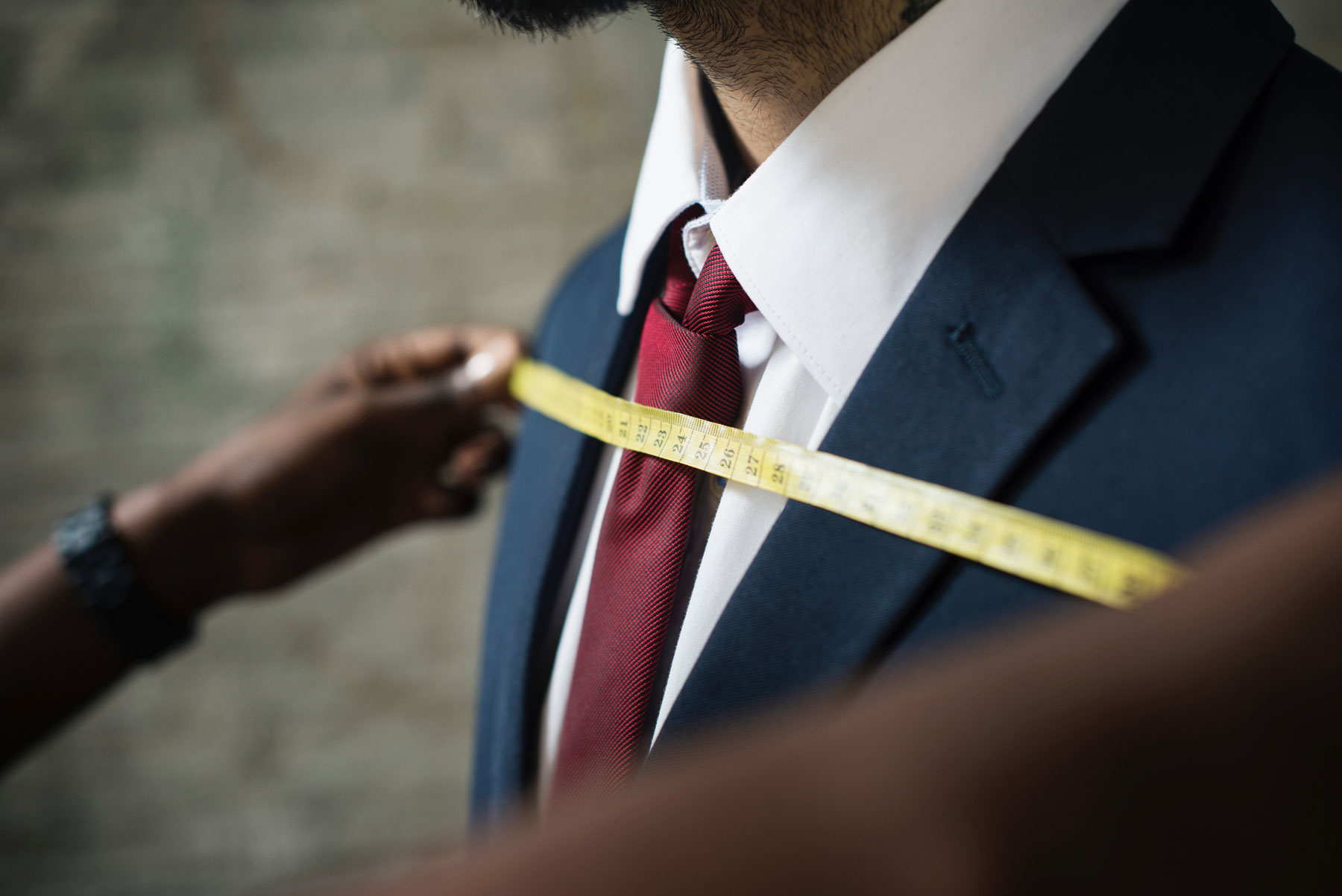 Design and fashion go simultaneously with their demand increased and changed every moment for the distinguished fashion lovers. No matter what our customers want, we have been concentrating on their design and workmanship to make a perfect form of a garment in whatever styles: shirts , blouses, shorts, jackets, etc. we are called off to make. We believe development and marketing are pivotal to a business.
Upon query receipt, we are going through each point to reply our client for getting exact information especially of 
 Fabric
 Garment style
 Spec sheet
Accessories
If just a sketch is to be asked by the client to follow in sampling without any original garment, with our technical experts, we are making the garment as Proto or styling with as much knowledge as we can understand by looking at the sketch to send to the buyer for their comments on
Before or after the Proto sample is made, we have been quoting price for that style with same construction of the required fabric by the customer subject to the availability of the greige yarn. Honoring  our customers, we are into the highest consideration mentality of price negotiation with the buyers with our directly strong sources of each manufacturer from sewing items like Main Label, Size Label, Care Label, Button, Zipper, Sewing Thread to finishing items like Hang Tag, UPC Sticker, Individual Poly, Blister Poly, Silica Gel, Carton, etc. In a word, we are a bridge between an apparel importer and an apparel exporter. With purchase order matured, we are providing the customers with production lead time as
                                                  Fabric : production 60-80 days
                                                  Sailing + housing : 30-40 days
                                                  Garments production: 40-60 days (Subject to Quantity).
'No compromise in quality' is what we are grounded on and to make it more sure our service is involved in each and every piece of development from accessories to fabric. We have been monitoring the development of each item with much care with our manpower engaged for right quality of the product.  We examine right quality of paper for hang tag with required GSM, labels of satin quality , woven quality etc.,  button with pearl quality, horn quality , melamine quality, snaps with pearl quality, metal quality, zipper with nylon quality, vislon quality, metal quality, and such. What we feel, our customer is our soul with us the body to make something combined with labour and beauty.
Our operation is continuous by virtue of
 Mailing communication

 Physical monitoring


First, with our designing expert, we make layout of every relevant sewing and finishing item to send to the buyer for layout approval. After the approval of each layout, we have been developing them to submit to the buyers for bulk approval.
To begin, before we make any garment, say, Proto , Salesmen, etc., we have been questioning the customers for
 Workmanship

 Spec
FIT / PROTO MAKE
If no spec is to be given to us with a new styling by the customers, we are making the spec by ourselves to send to the buyers for approval. After our generated spec is approved, we start making the required samples in size Larger (L) for Men's and Medium (M) for Ladies'.
With sample made, our quality controller has been checking the sample in workmanship and spec for the accuracy of the garment to send to the buyers for FIT approval.
PP MAKE
After the Proto / Fit sample is approved, we are focusing on PP making with each actual item from fabric to accessories. The Preproduction sample approval is a gateway to production of mass garment. Keeping this notion in our brain and mind, we are on checklist to each and every item of the PP making materials so that its making can be as right and standard as is demanded by our customer
SIZE SET MAKE 
Before garments production is started, by procedure, to check pattern upon accuracy by size grading, we let the designated factory make size set for each colour and each size for our final approval of bulk cutting. We check each size and adjust the patterns to the spec points shown over tolerances.
With the Size Set approved, we have been sitting with every production representative of the factory for how beautifully the production garment can be made by following production manual and quality manual supply chain as enclosed.
Our focus is on the production garment with its process started in make section in collar, cuff, band, etc.  What we believe in, we have to see and nurture the seed first for its sprouting to a tree which is nurturing every process of the operation of the output of the shirt. It looks like we have been in close touch with the operators in sewing, packing and finishing so that we can get major defects free garments as any as it should be.
These defects are : puckering at armhole, pockets slanted, band notch poor shape, font hiking, less SPI, pleat at armhole, puckering at bottom hem, etc.
With our much involvedness in production unit by our quality assurance team members with their daily inline report presented to the head of merchandising, there has been maintaining a systematic way of quality check in operation which is determining quality standard goods with quality control report presented to the factory people with their CAP fulfilled accordingly for sure for the goods to be eventually PASSED in the FRI for shipment.
Enclosed is the merchandising flow chart we have made for our order accomplishment by an apparel factory.
With goods completed, we are called off for final inspection with what AQL standard the customers are demanding. We have been checking all the cartons as declared in packing lists with as many cartons as needed upon AQL to check the bodies in
Ratio colour wise
Measurement
Defects
With inspection passed, we as the representative of the buyer or by the 3d party inspector are sending the FRI report to the customers for their shipment approval of the goods.
Operation : Merchandising
PSO SHEET:
Order sheet made by sizes and colour : the team of merchandising has been making order sheet with 5% added to the quantity provided by the customer. After making, we are sending the order sheet (PSO) to the customer for their final approval.
Indent sheet:
After PSO sheet is confirmed  by the customer, our merchandising team is indenting below items :
Fabric
Accessories
Each  indented item is being given to the respective manufacturers for their producing them in time.
Shipment:
During production , it is mandatory that the manufacturer must send the respective shipment sample to our registered customers for shipment approval.
Inventory:
With each item housed in the factory, the factory authorized persons are in contract with us that they should make inventory for every item we place to them.
TEST:
Fabric is to be tested by 3rd party for
Colour Fastness to Washing
Colour Fastness to Actual Laundering
Colour Fastness to Crocking
Dimensional Change after Washing
Appearance after Repeated Laundering
Appearance after Washing
Spirality after Washing
Seam Bursting
With every logically and professionally systematic procedure maintained and determined, we are working together to get to our goal of timely production and shipment.
We care, we commit, and we perform to succeed
Economy is one of the rock strengths of a country to stand upon. The more a country is economically sound, the more the country is developed in terms of education, culture, infrastructure, science, technology , and so forth.
Bangladesh since its sovereign establishment in 1971 has been mostly recognized by the world leaders for its skilled manpower and mass production in readymade garments with its one of the largest trade associations set forth in 1983 named Bangladesh Garment Manufacturers and Exporters Association (BGMEA) with a view to turning its thickest populace into manpower which is a milestone mainly to its bereaved women, destitute of basic needs in 1970s onwards to 1990s in the empowerment of women. Many ebbs and flows to hit the economy of its national and international developments at times which not uncommon to any developed countries in their history, Bangladesh is being developed with its apparel industry scored first in foreign currency earning. Quality assurance of the apparel products, compliance meet by the corrective action plan (CAP), timely shipment, low costing labour, cordiality, hospitality, energy, ecofriendly management, etc. are what Bangladesh can highlight to its all apparel customers in the world to get connected more. It is not an achievement overnight. For its technical learning and development, the names of some countries are inevitable : South Korea, Japan, Germany, Thailand, Sri-Lanka, USA , UK , etc.
Sea ports are what a country is blessed with for export and import business. Deep sea port –Chattagram , and deeper seaport –Payra, Mongla, Khulna are becoming a heart of connectivity to world's international sea ports which can save the scarcity inter-continental export and import.
The necessary inclusion of the compliances like LEED, WRAP, CT-PAT, BETTER WORK, ACCORD –ALIANCE are educating us to how we can be more aware of the customers' requirement.
Having all of these positives, I am honoured to be a part of establishing an apparel buying house at the heart of the capital in Dhaka, Bangladesh, 2 kilometers away from the international airport (Hazrat Sha Jalal International Air Port, at DOHS Baridhara. Member of the BGBHA (Bangladesh Garments Buying House Association), and the Ministry of Textile and Jutes, A Source is committed to providing its customers with quality goods with competitive price through a good number of its team members to execute the purchase orders by respecting the trade laws local and international with all of our working procedures specified in our website : www.asourcebd.net .
Nafiz Ahmed
Founder and Managing Director
Dr. Sanjid Chowdhury
Director and advisor
Touhid Zaman
Chief Marketing Executive
Tipu Sultan
Technical Manager
Tonmoy Ahmed
International Business Manager
Md. Khalil
Assistant Merchandiser
Mukul Rahman
Technical Expert (Fabrics)
Tarun Biswas
Quality Controller